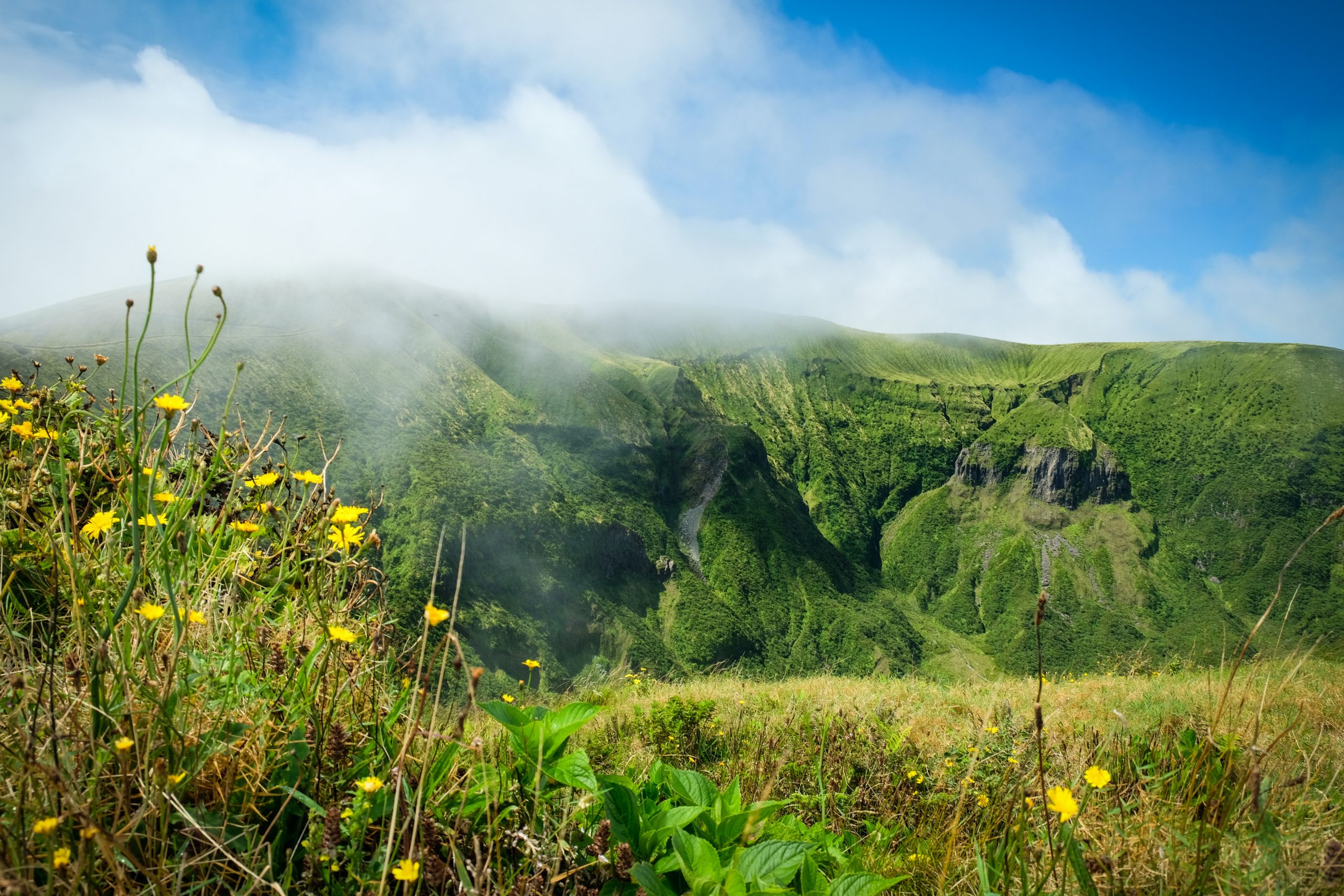 10 Jan

Retreats on the Azores
If you have been looking for a unique location to hold your retreat, be that for your company or yoga getaway – look no further than the enchanting Azores. 
The Azores are a Portuguese archipelago located right in the middle of the Atlantic ocean. The islands are famous for their
dramatic and volcanic landscapes
, quaint fishing villages and it's one of the best spots in the world for dolphin and whale watching. 
You are spoiled for choice with 9 Islands up for grabs. So, which one should you choose?
The Azores Islands are divided into 3 groups:
1) Eastern Group
São Miguel and Santa Maria
2) Central Group
Faial, Pico, São Jorge, Graciosa and Terceira
3) Western Group
 Flores and Corvo
The most popular locations
1) Santa Maria 
Santa Maria is known as the 'Mother Island' of the Azores and is a haven for beautiful beaches. Due to its south easterly location, the climate is warmer and drier here – even the water is warm! The architecture on the Island was inspired by traditional Portuguese styles, seen in Alentejo and the Algarve – providing some very picturesque villages.
2) São Miguel. 
The largest of the Azores and host to the capital Ponta Delgada, São Miguel has the best of both worlds when it comes to stunning scenery and european charm. It is acts as the hub to the islands, so you can expect to find a bit more activity going on in the town, think cobbled streets with cute cafes and some wonderful restaurants.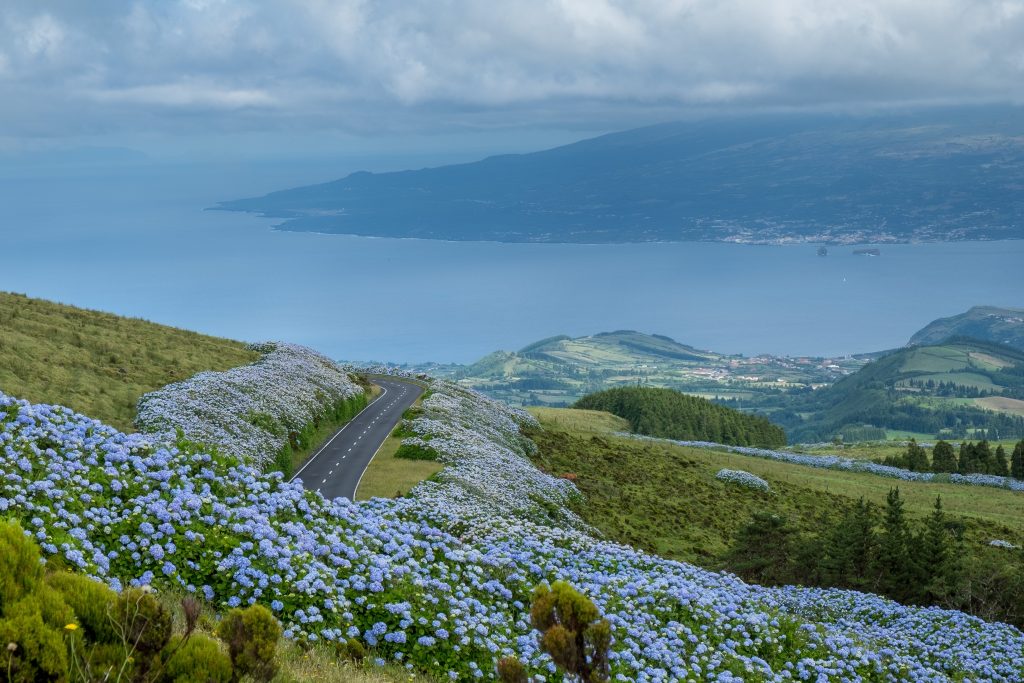 3) Terceira.
You know a place is rural when the cow population almost doubles the amount of people. A Portuguese version of the emerald isle. Over 20% of the island is classified as a protected Natural Park and the landscape is a criss-cross of lava flows. Terceira is home to the Azores' oldest city Angra do Heroísmo which is also a UNESCO world heritage site. This is a largely untouched gem of the Azores.
So, you've been won over by the idyllic scenery and charming villages of the Azores, now you need to decide when to go! You have a few options depending on what you are looking for.
The most quiet time to visit, as you might expect. Going 'off season' means you may experience more varied weather but lower prices. If you are looking for a culinary adventure this might be a good time to go and check out the amazing restaurants of São Miguel and Terceira. 
The best time for Dolphin and Whale watching. Spring sees the larger migratory species passing through. 
Sees the Sanjoaninas festival happening on the island of Terceira. It is a week-long celebration, with the streets of the capital Angra de Heroismo filled with parades, concerts, street theatre and fabulous food! 
The hottest months and the most popular time to visit. Sao Miguel and Terceira are very well connected to flights from the UK and the US. It's worth bearing in mind that even in peak season, the Islands are never that busy. 
 The islands have quietened down after the summer peak, and the sea's still warm enough for a little wild swimming.
Azorean's love Christmas and New Year, so if you are looking for a change of scenery over the festive period then this might be the time for you.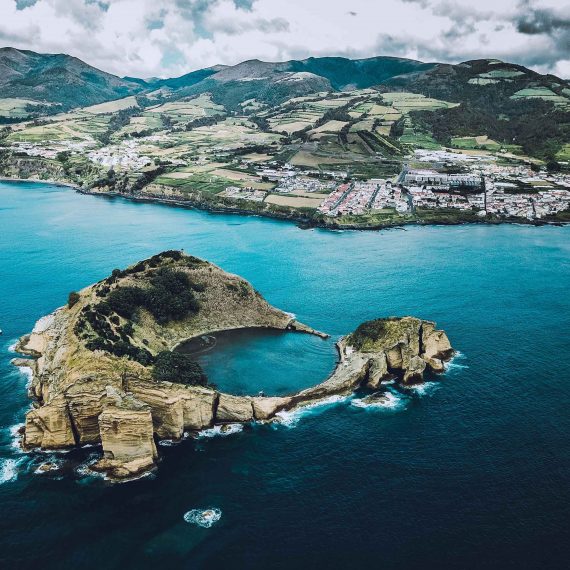 There are several flights from Portugal and also some options from the UK and the US.
✈️
From Lisbon to Ponta Delgada (São Miguel), to Lajes (Terceira), to Pico or to Horta (Faial)
✈️
From Porto to Ponta Delgada (São Miguel) and Lajes (Terceira)
✈️
Direct from Boston, New York, Montreal and Toronto to Ponta Delgada (São Miguel) and Lajes (Terceira)
✈️
Direct from London (UK) to Ponta Delgada (São Miguel)
If you are flexible with dates you can check price comparators such as Skyscanner and Kiwi.com. Once in the archipelago you can fly with Sata to any Azorean island or take a local ferry. 
If you're planning a retreat on the Azores Islands, there are a few things you need to take into account to make sure your trip is successful. Here are some tips on how to start planning your retreat:
1. Choose your dates carefully. In line with the recommendations above, choose your dates and start planning early – the islands are becoming more and more popular and you'll want to guarantee the best venues!
2. Decide on your budget. Once you know how many people will be attending your retreat, research accommodation options and activities to get an idea of pricing. Keep in mind that the Azores are a relatively affordable destination, so don't be afraid to splurge a little bit.
3. Start booking your travel and accommodation. The sooner you do this, the better, as popular dates can fill up quickly. Once you have your travel and accommodation booked, you can start looking into activities and excursions for your group.
4. Make a list of must-see places and things to do. There's so much to see and do on the Azores Islands, from hiking through lush forests to taking a dip in natural hot springs. Sit down with your group and make a list of must-see places and activities so you can start planning your itinerary. 
Here at Wide Ocean Retreat we LOVE the Azores and it is by far one of our favourite places to organise retreats. We can help to organise all the aspects that make a retreat special and memorable – from sunset hikes to dolphin and whale watching tours. 
If you have been inspired by the magic that is the Azores Islands then get in touch and we can create your tailor-made experience. With years of experience in organising retreats all across Portugal and its islands, we can help you plan your retreat in less time and with guaranteed satisfaction!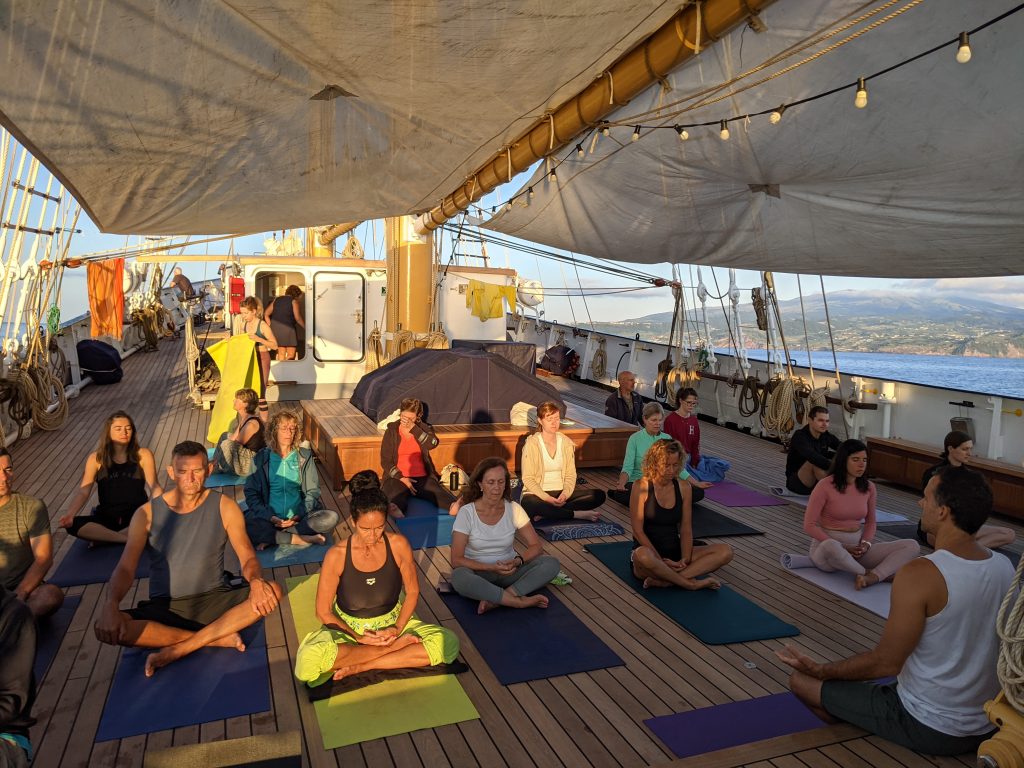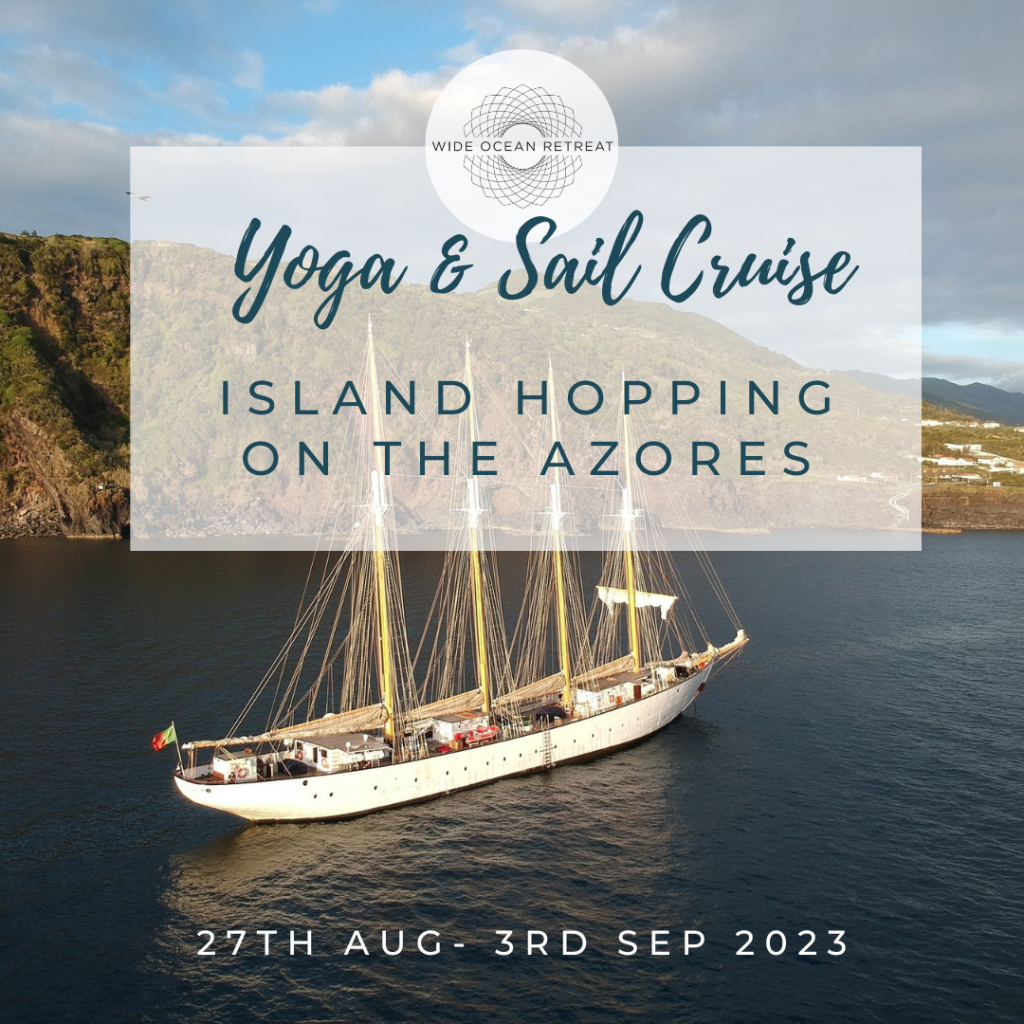 Check out our next retreat on the Azores
8 Day Yoga & 
Island Hopping
27. Aug – 3. Sep 2023