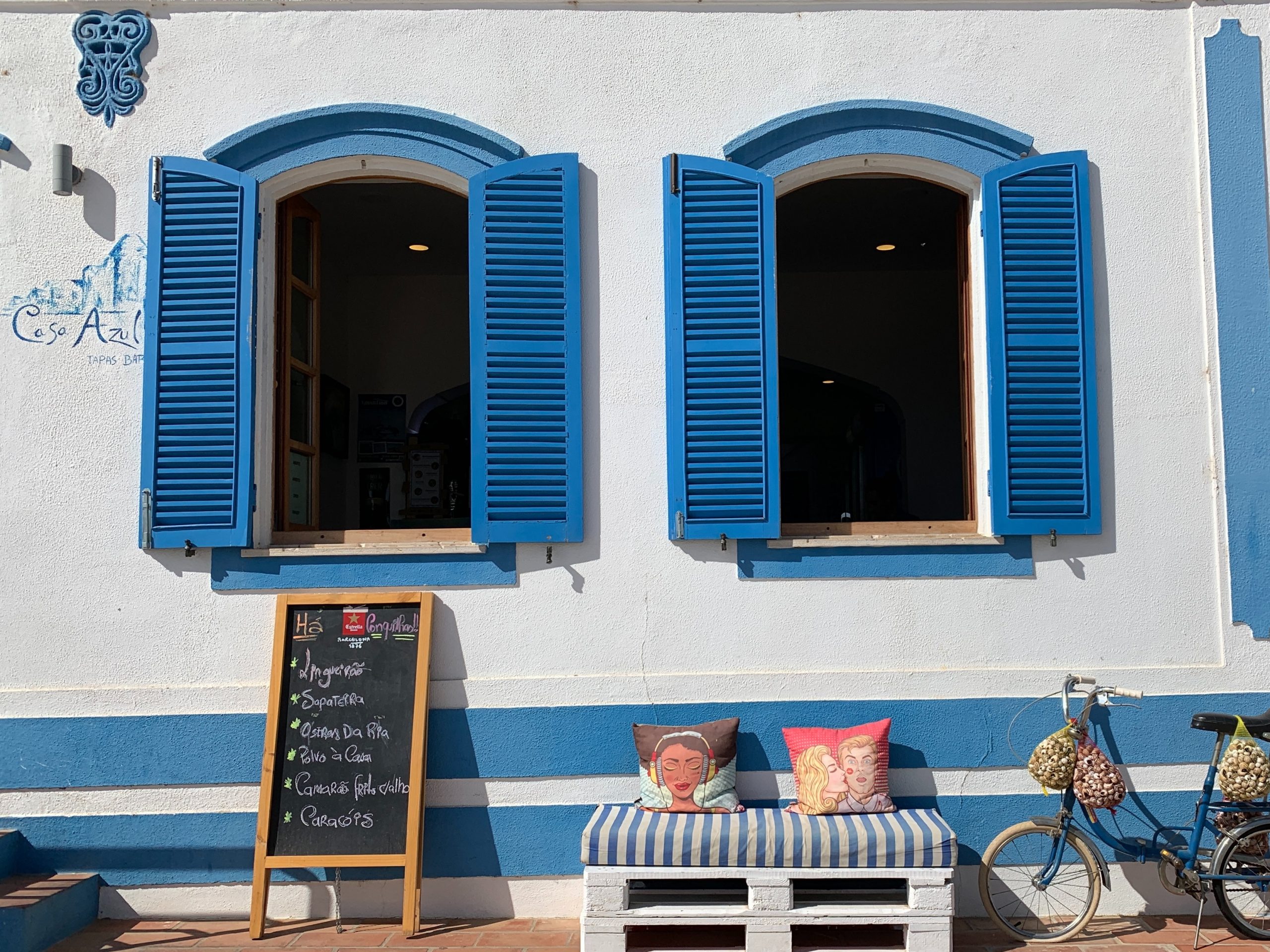 30 Jan

The Best Locations for a Retreat in Portugal
So, you've made the wise decision to host your company retreat in Portugal, now comes the hard part – narrowing down the exact location. With so many stunning places in Portugal, it's not an easy feat! 
This is why we have put together this easy to use guide of the best locations for a retreat in Portugal. You'll see that Portugal is the perfect destination for a team building retreat. 
P.S – you can't really go wrong 😉
Ericeira
We begin with the Surfers paradise, Ericeira. 
This charming fishing village has, in recent years, become a European surfing hub. You can expect chilled out vibes during the daytime that transform into a vibrant atmosphere in the evening times.
Ericeira is perfectly picturesque, with its white fishermans cottages nestled along the stunning coastline. It mixes the traditional aesthetics of Portugal with a modern bohemian style.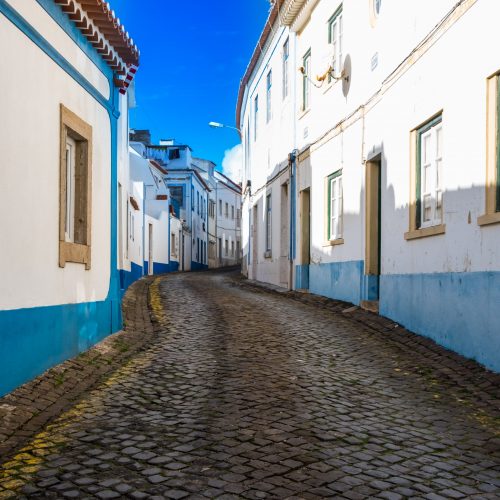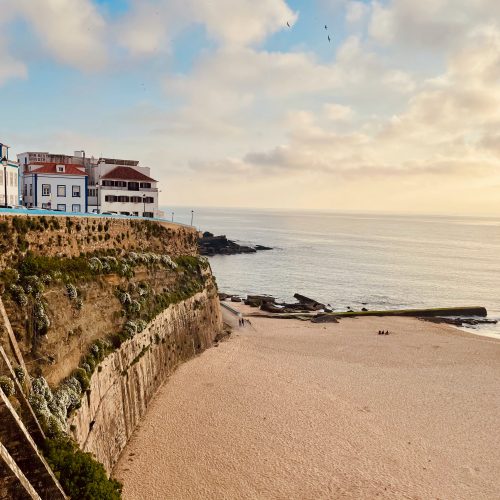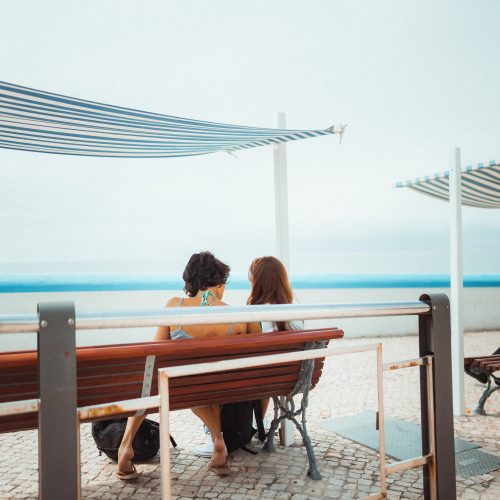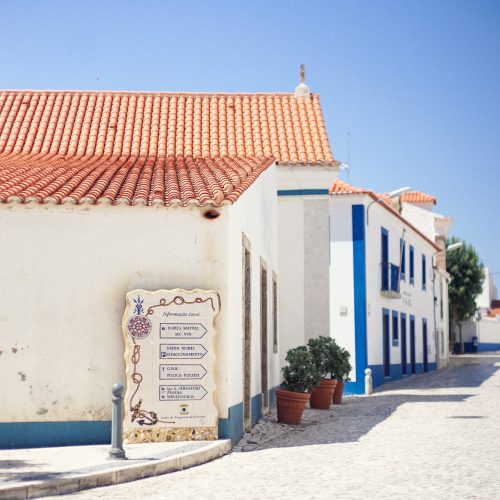 Highlights:
🔹

Amazing seafood restaurants
🔹

You can get around the town easily on foot 
🔹

Ericeira is only a 45 drive from Lisbon
🔹

Pristine coastline and beautiful beaches 
🔹

Traditional town centre – think cobbled streets with white washed cottages
Weather:
 You can sun yourself on the beach from May to September, but, being on the Atlantic coast and to the North, Ericeira gets some cold winds coming in and the weather can be unpredictable. It is advisable to bring layers! And the water of course, is usually pretty chilly (this is Portugal after all). 
Things to Watch for:
There's not a lot of public transport options from Lisbon airport – you can take a bus from Campo Grande but there is no train service. The best option is to arrange an uber/taxi or a private transfer in advance.
Lisbon
Lisbon, the capital and largest city of Portugal, is a vibrant and historical city located on the Atlantic coast. Despite being a city, it has still made its way into our list of b

est locations for a retreat in Portugal due to its exciting cultural offering.
Known for its charming neighborhoods, picturesque streets, and stunning views, the city is a popular destination for travelers from all over the world.
Lisbon is also famous for its gastronomic scene. From the famous Pastel de Nata to the traditional Bacalhau and a growing number of vegan and vegetarian options, the city is the perfect place for food lovers.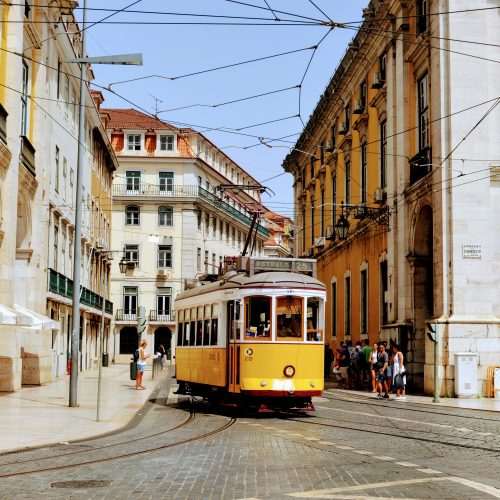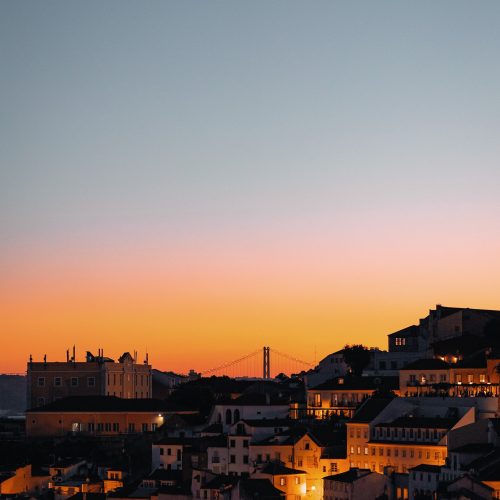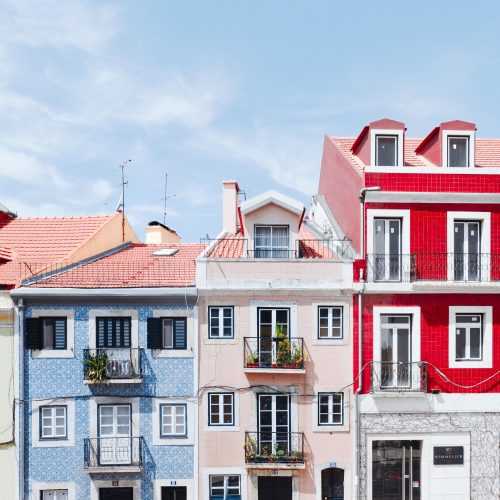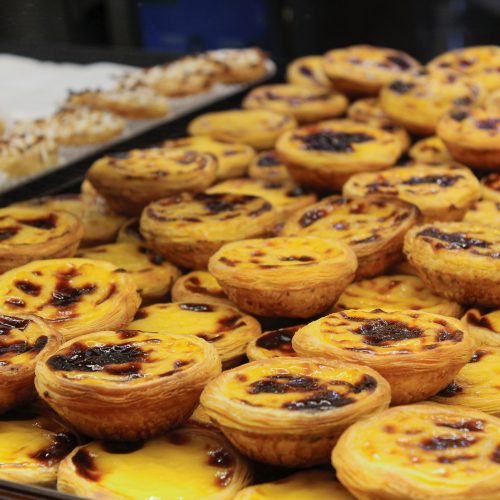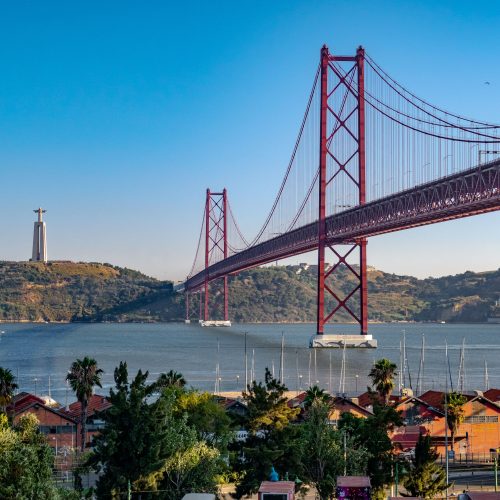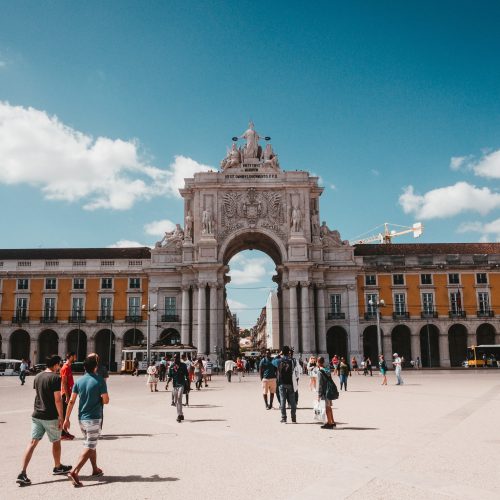 Highlights:
🔹
The historic neighborhood of Alfama – get lost walking around the oldest and arguably the prettiest part of town.
🔹
Viewpoints! Lisbon has many, due to all the hills! The climb is always worth it and there will be a nice cool beer waiting for you at the top. Some of our favourites are Miradouro da Graça, Miradouro das Portas do Sol and Miradouro de Nossa Senhora do Monte
🔹
It's very well connected and public transport is very affordable. You can get to Porto, Ercerica, Sintra and Sesimbra very easily.
🔹
Lisbon beaches – you can jump on the train and head to the popular surf beach Carcavelos or cross the bridge to the epic coastline of Costa da Caparica. 
Weather:
Lisbon is a sunny city! It also has a mild climate all year-round. Spring is warm with some rainy days, but generally lots of sun. Same goes for Autumn. Summers however, are hot – expect July to Oct to be consistently hot. The evenings are cool all year round so bring a cover up.
Things to Watch for:
Bring some good walking shoes! Lisbon is the city of seven hills (and then some). The old cobbled streets can also be uneven and very slippery when wet!
Lisbon is not as cheap as you might think. Due to an influx of tourists and foreign visitors in recent years the prices have gone up! Local restaurants, plus beer and wine remain very reasonable.
Alentejo
The Alentejo is a region located in southern Portugal, known for its rolling hills, picturesque countryside, and charming villages. 
The region is known for its traditional way of life, rich cultural heritage, and sunny weather.
Alentejo is also famous for producing high quality wines and delicious local cuisine.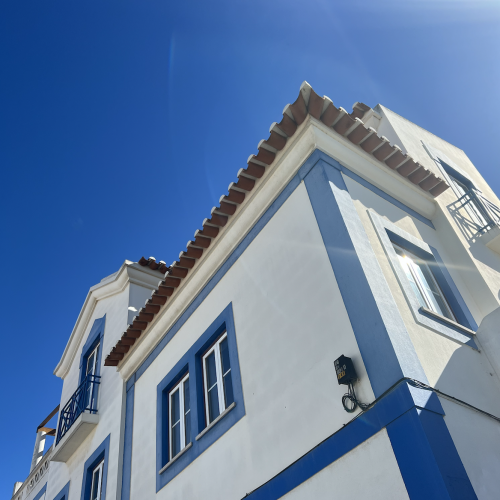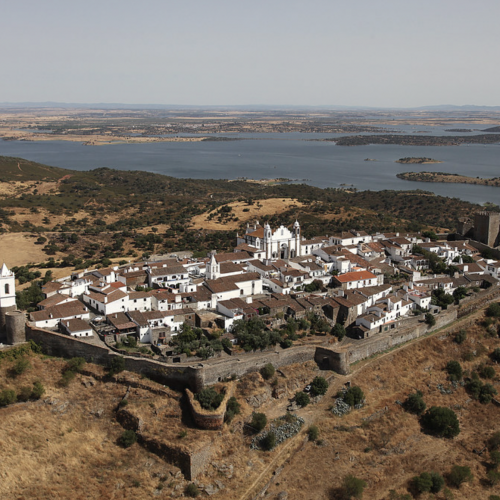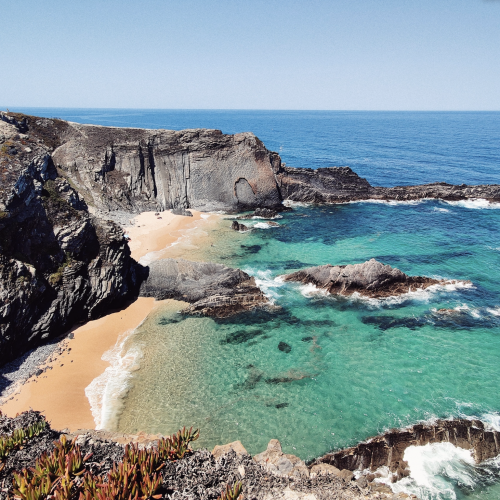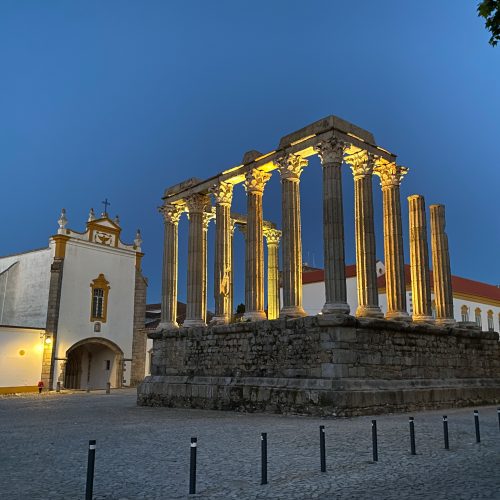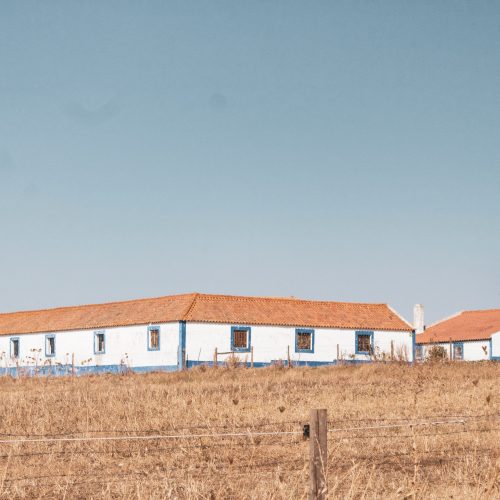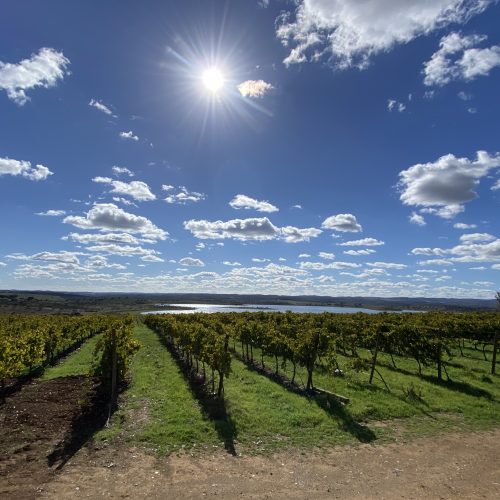 Highlights:
Alentejo is a great choice if you want to avoid crowded tourist traps and immerse yourself in authentic Portuguese culture. 
🔹
Explore the historic cathedral city of Evora, that remains more or less untouched 
🔹
Wander the magical streets of the medieval walled town of Monsaraz. 
🔹
Enjoy the wild and dramatic coastline. Our favourite beach towns are Vila Nova de Milfontes, and Porto Covo. 
Weather:
Alentejo is the hottest and driest region of Portugal, so expect intensely hot summers. The best time to go is Spring, when the weather is warm and there are not many tourists. 
Things to Watch for:
As we mentioned the temperature can soar in the summer – up to 40c, so be mindful of that when booking. That kind of heat is not for everyone!



Algarve
The Algarve is the stunning southern coastline of Portugal and is for sure one of the sunniest locations

 for a retreat in Portugal.

 
It is famous for its golden cliffs and sandy beaches, as well as its wonderful climate.
It makes the perfect holiday destination with its vibrant towns, pristine waters and nature reserves.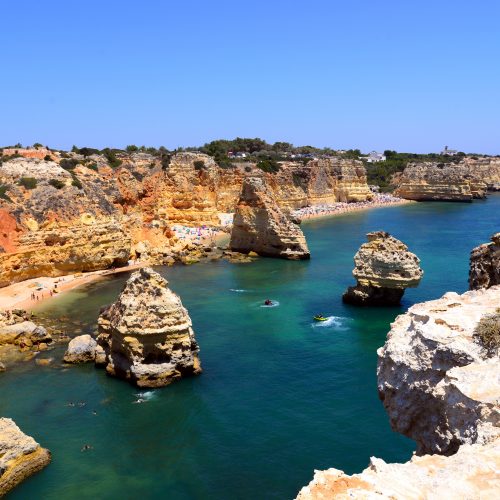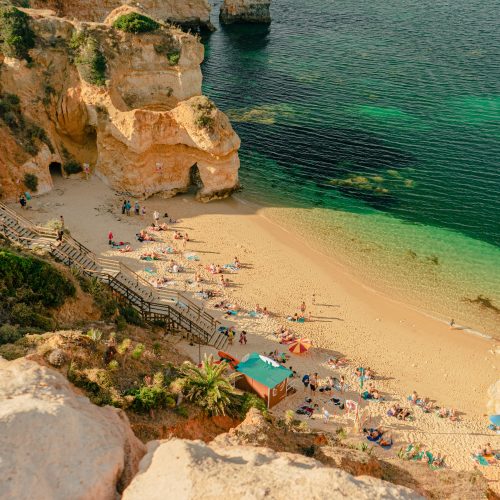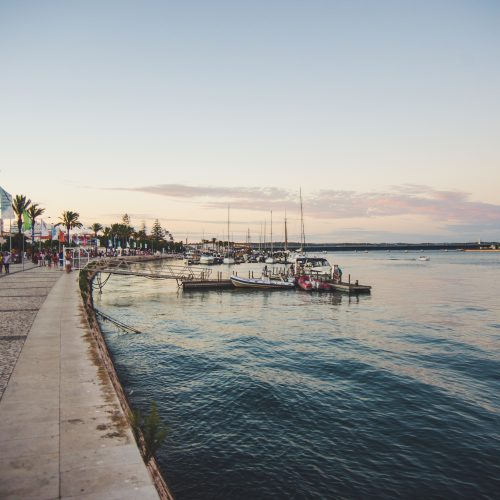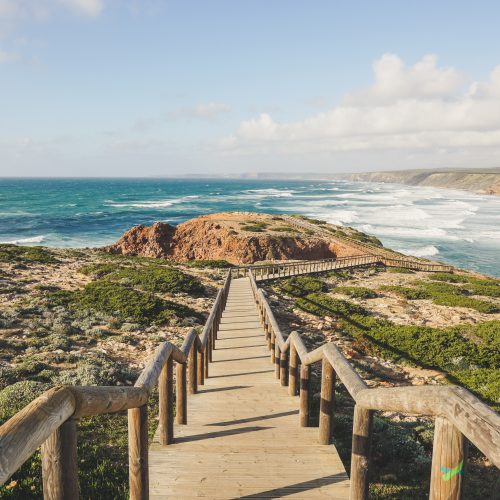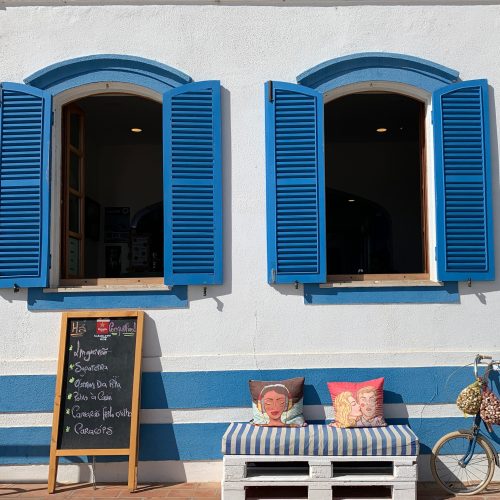 Highlights:
🔹
English is widely spoken and it's very safe for tourists.
🔹
Lagos has character and combines a historic center with beautiful beaches.
🔹
The town of Tavira is a highlight to the east of the Algarve – full of Portuguese culture and character.
🔹
One of the must-see beaches in the Algarve is Praia da Rocha, located in the town of Portimão.
Weather:
The Algarve has hot and dry summers.  Spring and Autumn are mild and winter can bring some unpredictable weather.
Things to Watch for:
The algarve is the most touristy of all the destinations, so you may want to avoid peak times.
As it is designed to cater for tourists you might lose some Portuguese authenticity, don't be surprised to see a full English breakfast on the menu!



Madeira
Madeira is a beautiful island located in the Atlantic Ocean, a part of Portugal. It's known for its stunning landscapes, warm climate, and rich culture. From lush green mountains to pristine beaches, Madeira has something for everyone. 
The island is also famous for its unique wine, delicious seafood, and vibrant festivals. Whether you're looking for adventure, relaxation, or a bit of both, Madeira is the perfect destination for your next vacation.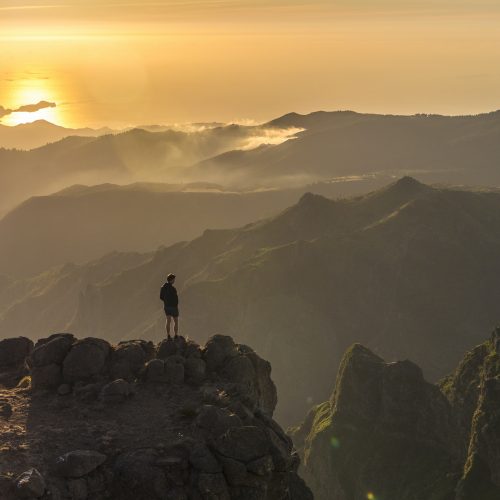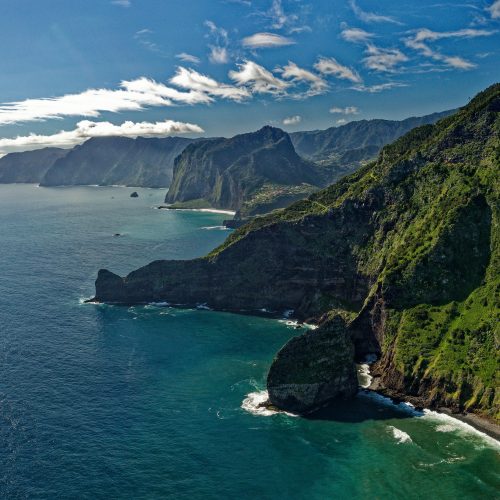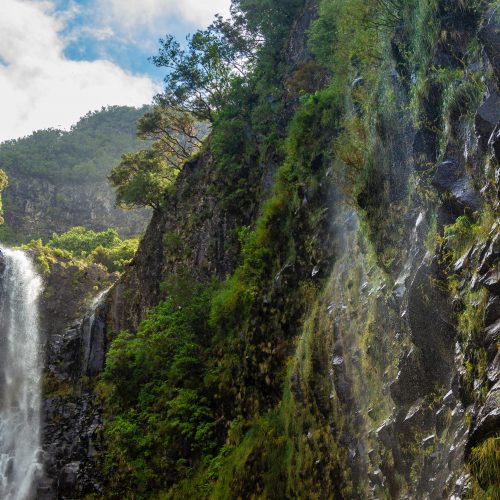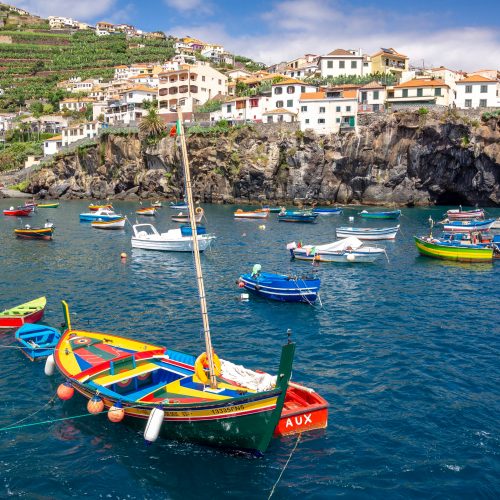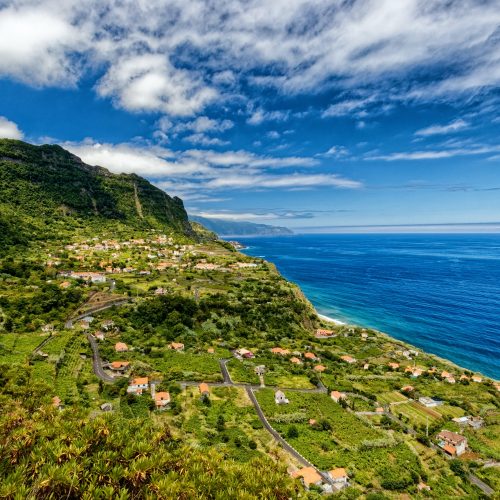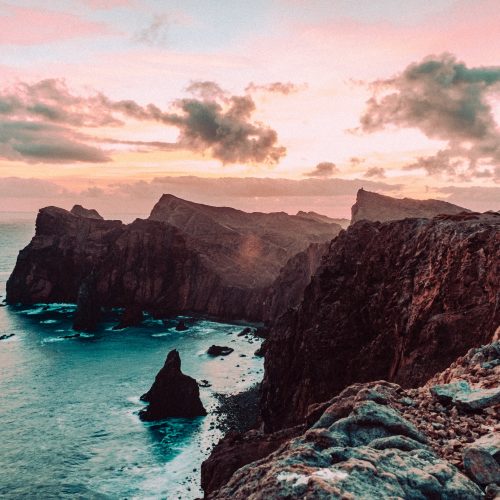 Highlights:
🔹
Madeira is an outdoor enthusiast's paradise. The island offers a wide variety of activities, from hiking and trekking to scuba diving and snorkelling.
🔹
The island is also a great place to practice water sports such as surfing and windsurfing.
🔹
You can also explore the island's rich culture by visiting museums and historic sites, attending music and dance performances, and taking part in festivals and events.
🔹
Dining and shopping are also excellent experiences in Madeira.
Weather:
Weather in Madeira is subtropical, and oceanic winds and warm flows make sure that the island has pleasant temperatures all year long, but it's at its finest between April and October. 
In general, we can say that the south of the island is hotter and drier, while the north is wetter and slightly cooler. The island's mountainous interior is considerably cooler due to the altitude.
Things to Watch for:
The island can get very crowded during peak periods, so you might want to plan your trip to avoid all the tourists!



Azores
The Azores are a group of nine volcanic islands located in the Atlantic Ocean, about 1,500 km (930 mi) west of Lisbon, Portugal.
The islands are known for their stunning natural beauty, including lush green landscapes, rugged cliffs, and picturesque beaches.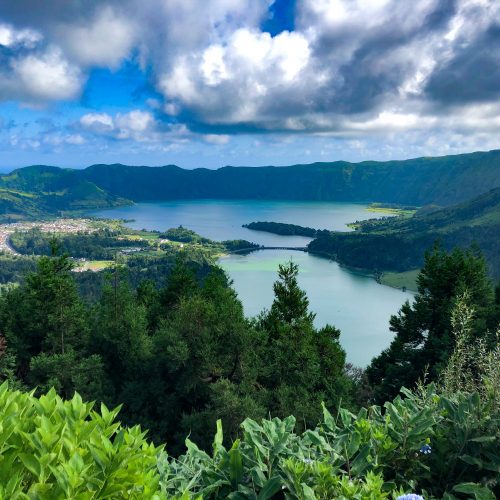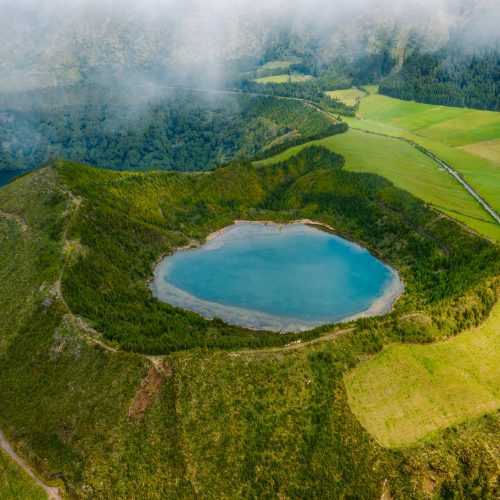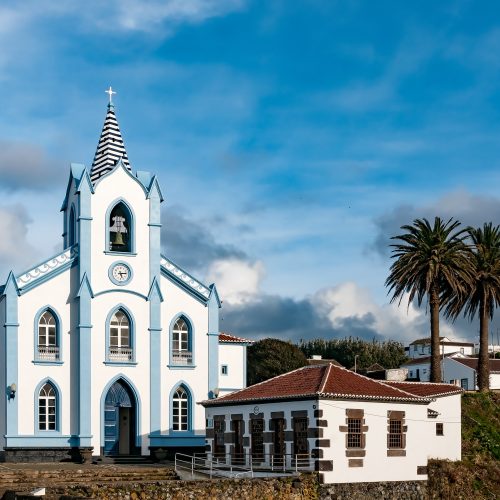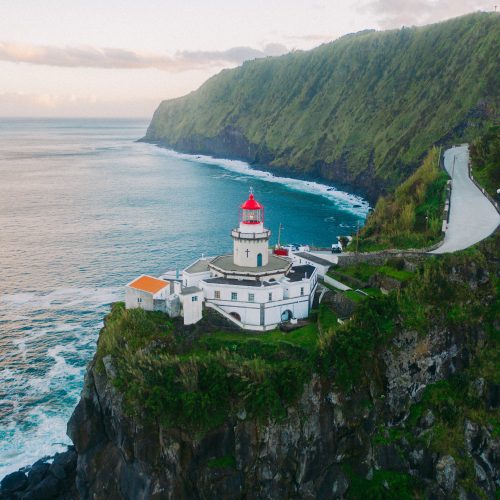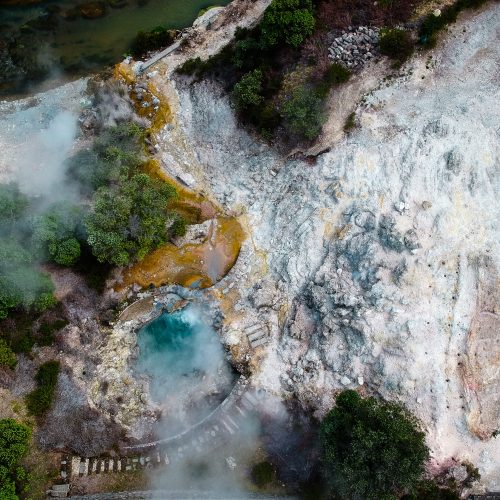 Highlights:
🔹
Enjoy activities such as hiking, cycling, and bird watching
🔹E
xplore the islands' volcanic landscapes by visiting crater lakes, hot springs, and fumaroles.
🔹
One of the must-see attractions in the Azores is the Sete Cidades crater lake, located on the island of Sao Miguel
🔹
The Azores are also known for their rich cultural heritage, with many historic churches, convents, and palaces to explore
🔹
The Azores are known for their delicious seafood and traditional dishes.
Weather:
The average temperature in the Azores ranges from 15-20°C (59-68°F) in the summer months (June-September) and 12-17°C (54-63°F) in the winter months (December-February). The islands are also known for their high humidity levels, which can make the temperature feel warmer than it actually is.
Overall, the weather in the Azores is mild, with moderate rainfall and high humidity throughout the year.
Things to Watch for:
The Azores are a great destination for a year-round trip, but visitors should be prepared for the strong winds that can occur on some of the islands. These winds can make outdoor activities such as hiking and cycling challenging, so it's important to be prepared with appropriate clothing and equipment.
To read more about the Azores see our full guide HERE.



 We hope you fell in love with one of our best locations for a retreat in Portugal.
Here at Wide Ocean Retreat, we make planning corporate retreats simple. Specialised in Portugal, including Madeira and Azores, we offer a variety of stunning retreat venues that we have trialled and tested. If you'd like to save time planning your next company retreat and get personalised recommendations on where to go